This week we have one more superb joymii update to show off everyone. In this gallery you get to see one more horny couple that like to enjoy their sex sessions and they like for everything to be as sensual as possible. The two are named Kelly and Nick and this fine day you get front row seats to their sensual sex show that they will put on. But first a little bit about them. They met about a year and some time ago and since then they were inseparable. They learned that they both enjoyed the more sensual part of having sex.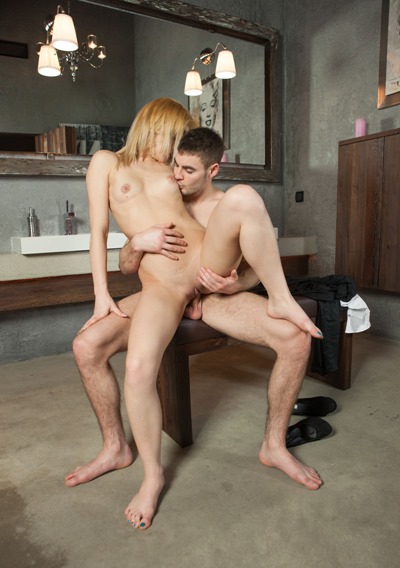 Well yeah they do enjoy fucking hard every now and then but these two joymii models are really into the slow and passionate style, like most of the couple we have here. Today they will show off how they like to enjoy themselves when they get in the mood, so let's watch them closely. In this nice scene the two went for a sex session in the bathroom as they always like to enjoy themselves before bathing together every time. So without further due, sit back and watch their passionate and sensual sex session today guys. We hope you'll love it.
Check out this couple pleasing each other in sensual ways!